Dit evenement is afgelopen.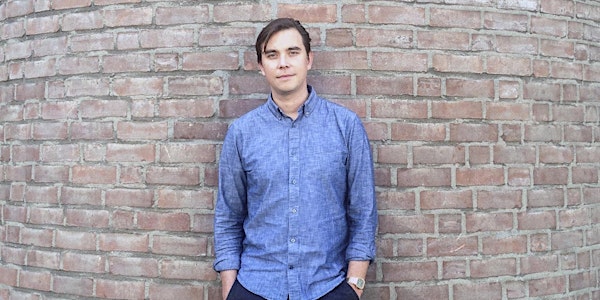 Thursday Night: James Bridle
Waar en wanneer
Locatie
Het Nieuwe Instituut 25 Museumpark 3015 CB Rotterdam Netherlands
Kaart en routebeschrijving
Beschrijving
With the Rio Olympics still fresh in the memory, artist James Bridle gives a lecture on security, surveillance and citizens' privacy during the games. The respondent will be graphic designer Femke Herregraven and the ensuing discussion will be moderated by Klaas Kuitenbrouwer of Het Nieuwe Instituut.

Basing his talk on his essay Sneakers and Snoopers, Bridle will take the camera technology used to record the athletes in the stadium as his starting point and then zoom out to the citywide scale to analyse how Rio is spied upon and monitored long after the games have ended.

The evening is related to the exhibition Control Syntax Rio.
At 19.30 there is a short introductory programme around the interactive online documentary 51 Sprints about the highlight of the modern Olympic Games: the 100 metre sprint. This data game, initiated by Het Nieuwe Instituut, allows the public to match historical sprinters against each other. Cultural, economic and physical 'advantages' such as country of origin, colour and gender can be neutralised in order to see who is truly the fastest.
Thursday Night Dinner
Join us for a special dinner with the speakers at 18.30 pm, before the Thursday Night event. Prepared with fresh, organic products, dinner is served in Het Nieuwe Café and costs €17.50, including drinks. Make sure you reserve a seat at least a day in advance.
James Bridle
In his work, artist James Bridle investigates aspects of Western security apparatus such as drone surveillance, the deportation of asylum seekers and the definition of citizenship. He exhibits internationally and writes for newspapers and magazines including Domus, The Guardian and Wired. He coined the term The New Aesthetic to describe the spread of the visual language of digital technology in the physical world.
Femke Herregraven
Graphic designer and researcher Femke Herregraven makes games, videos, prints and installations. She is primarily interested in exposing power structures and the relationships between financial markets, legislation and climate change. In her project Liquid Citizenship (2015) she investigated the possibilities of buying citizenship.