Dit evenement is afgelopen.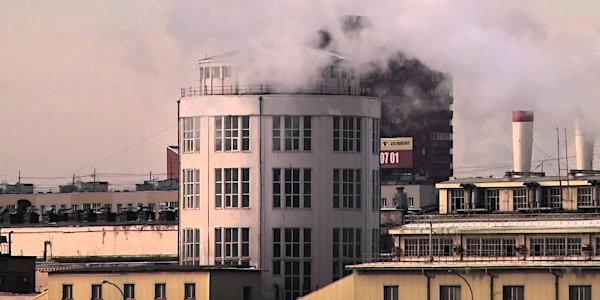 Thursday Night Live! AFFR Film: Away From All Suns
Waar en wanneer
Locatie
Het Nieuwe Instituut Museumpark 25 3015 CB Rotterdam Netherlands
Kaart en routebeschrijving
Beschrijving
Architecture Film Festival Rotterdam 2018 prelude with screening of the film Away From All Suns at Het Nieuwe Instituut.

Away From All Suns (Iso Willinger, 2013) is an intriguing portrait of three Muscovites who ally themselves with the fate of the buildings and the underlying ideas of Russian Constructivism. Elena battles to prevent her apartment block and the neighbouring printworks from having to make way for new development, Donatas respects tradition in his artist colony in his own manner, and architect Vsevolod wants to preserve a building. Russian constructivism still appeals to the imagination as a never-completed Utopia. But today these world monuments are in a pitiful state. Used casually, they've become ruins of the future.
Guided Tour
In connection with the screening of Away From All Suns, from 18:30 to 19:30 archivist Alfred Marks will lead a guided tour on Russian Constructivism in the Rijksarchief voor Nederlandse Architectuur en Stedenbouw. Registration in the foyer of Het Nieuwe Instituut.
Thursday Bite
Before the Thursday Night you can grab a bite to eat with the speakers and staff of Het Nieuwe Instituut. At 18:00 Het Nieuwe Café will serve soup with bread or a quiche with salad. Dinner vouchers are available for € 7.50 up to a day before the particular Thursday Night event via the Tickets link.
Become a Member
Become a Member of Het Nieuwe Instituut and you'll support our mission to navigate the vast and evolving field of design. You'll also be inspired by our special program of Members' events, meeting up with other like-minded people as we invite you to reflect with us on design's changing role in technology, economics, culture and society.