Dit evenement is afgelopen.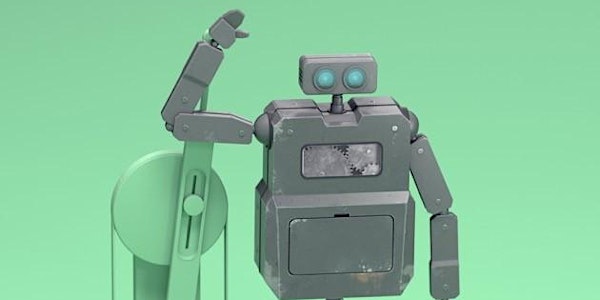 Thursday Night Live! BNO IMG LAB: Playgrounds Session
Waar en wanneer
Locatie
Het Nieuwe Instituut Museumpark 25 3015 CB Rotterdam Netherlands
Kaart en routebeschrijving
Beschrijving
Playgrounds is the annual conference on design for film, animation and media in Eindhoven. During Playgrounds Session at Het Nieuwe Instituut the works of leading artists and designers will be previewed. A celebration of the creative image.
Plastiek
Plastiek are famous for making digital comics that push the limits of visual storytelling. Their widely acclaimed projects Protanopia and RRR have captured the hearts of fans and critics alike for their use of revolutionary technologies.
Frank Kolkman
In 2017 Frank Kolkman was awarded by the Dutch Design Awards with the Young Design Award. Trying to combine his curiosity towards the inner workings of things with analytical thinking and intuitive making, he aims to challenge our understanding of current and near-future technologies and their socio-political implications.
Emmanuelle Walker
Born in Switzerland and raised in Canada, Emmanuelle Walker studied traditional animation in Montreal. She moved to Paris in 2007 to attend the world-renowned animation school Gobelins, and currently lives in London. Walker combines sophistication and playful quirkiness, which makes her work both warm and dynamic. Emmanuelle Walker began her career working across TV series, documentaries, short films and music videos. her work, screened in many animation festivals around the world, depicts her own specific universe, populated by elongated elegant characters.
Thursday Bite
Before the Thursday Night you can grab a bite to eat with the speakers and staff of Het Nieuwe Instituut. At 18:00 Het Nieuwe Café will serve soup with bread or a quiche with salad. Dinner vouchers are available for € 7.50 up to a day before the particular Thursday Night event via the Tickets link.
Become a Member
Become a Member of Het Nieuwe Instituut and you'll support our mission to navigate the vast and evolving field of design. You'll also be inspired by our special program of Members' events, meeting up with other like-minded people as we invite you to reflect with us on design's changing role in technology, economics, culture and society.
* Image by Michael Marczewski.