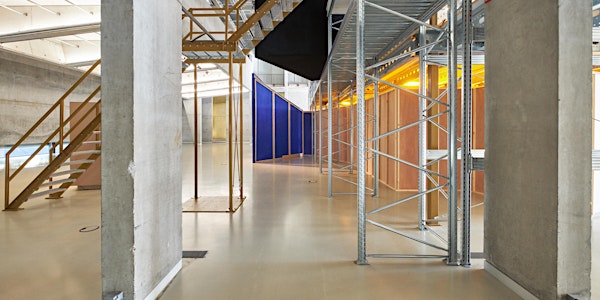 Thursday Night Live! Speculative Design Archive Debate: Performing The Data...
Evenementdetails
Locatie
Het Nieuwe Instituut
Museumpark 25
Gallery 1, Ground Floor
3015 CB Rotterdam
Netherlands
Restitutiebeleid
Restituties tot 1 dag voor evenement
Beschrijving van het evenement
Beschrijving
During this Speculative Design Archive debate the emergence of new modes of authorship and authority with their own independent narratives will be explored. 

With speakers: Annet Dekker, Bethany Nowviskie, Dragan Espenschied, Klaus Rechert, Michael Murtaugh, Nicolas Maleve, Renee Turner and Cristina Cochior.
Values that drive data management and the creation of collections, interfaces and infrastructures are characterized in terms such as re-use, openness, interoperability, relationality, interdisciplinarity, and, in some cases, even post-disciplinarity. By following the proverb, "the more data, the more sharing, the more knowledge", decisions about what texts, objects, and artifacts deserve preservation oftentimes only consider the needs and practicalities of the now.
Such a focus on the present, however, neglects that archiving is first and foremost about the collection and dissemination of knowledge for future generations whose needs are impossible to predict. 

Yet, most archives today merely function as rear-view mirrors; build on conventional infrastructures active and dynamic data can lose its performative nature. If the goal of an archival institution is to plan, produce and shape the future, what would happen if archival design embraces uncertainty and encourages speculation to create a stage where these very virtues could be performed and co-created with all those involved?

Thursday Bite
Before the Thursday Night you can grab a bite to eat with the speakers and staff of Het Nieuwe Instituut. At 18:00 Het Nieuwe Café will serve soup with bread or a quiche with salad. Dinner vouchers are available for € 7.50 up to a day before the particular Thursday Night event via the Tickets link.
Become a Member
Become a Member of Het Nieuwe Instituut and you'll support our mission to navigate the vast and evolving field of design. You'll also be inspired by our special program of Members' events, meeting up with other like-minded people as we invite you to reflect with us on design's changing role in technology, economics, culture and society.
Photo: Johannes Schwartz.
Datum en tijd
Locatie
Het Nieuwe Instituut
Museumpark 25
Gallery 1, Ground Floor
3015 CB Rotterdam
Netherlands
Restitutiebeleid
Restituties tot 1 dag voor evenement