Dit evenement is afgelopen.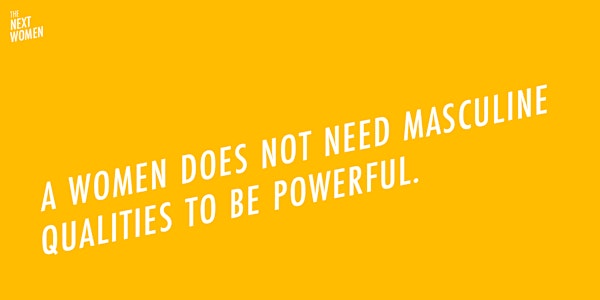 TNW Coaching Hours | Leadership
One-on-one coaching by industry leaders and experts
Waar en wanneer
Locatie
Wordt binnenkort bekendgemaakt
Beleid voor refunds
Neem contact op met de organisator om een restitutie aan te vragen.
Over dit evenement
The Next Women | COACHING HOURS
Every month, The Next Women connects you with great experts from our community. During the Coaching Hours you have the change to sit down 1 on 1 with the amazing experts from TheNextWomen network.
Ask all your questions regarding marketing, strategy, growth, leadership and sales and get the answers you are looking for. Have four of your regular "cups of coffee" in one afternoon.
Talk to the best in the business - TheNextWomen100, investors, Chief-level executives - and they will happily help you find the right solution to the problem that's holding you back. Next to the 1 on 1's you'll have the change to pitch in front of peers and experts and network with a group of ambitious women.
During Coaching Hours you sign up for a 30 minute conversation with the expert of your choice. We always aim to have you speak to at least 1 coach per session.
Schedule | APRIL 16
15:00 - Welcome
15:05 – First round of 1-on-1 talks with expert
15:55 – Break
16:05 - Second round 1-on-1 talks with expert
17.00 - End
Experts | APRIL 16
T.B.A.
Topic | LEADERSHIP
According to the dictionary, a leader is someone with commanding authority or influence. However, that definition falls short. The leadership expert Peter DeLisle is more specific: "Leadership is the ability to influence other people, with or without authority." It is very easy to get others to obey your orders when you are their superior in the chain of command; the key lies with those who, even without pulling rank, can get others to share their vision and follow them. Think of a soccer or basketball player who, despite not being captain, is able to rally his teammates and make them follow his lead.
The ability to influence has three elements. The first is awareness, i.e., understanding that every action has an impact. The second is ability, in terms of communication, conflict resolution, and decision-making. Finally, the third is a commitment to your ideas, which means making decisions that may not always please everyone and dealing with the consequences.
Vision, personality, honesty, persistence, hard work… So many qualities are attributed to leaders it can sometimes be difficult to identify with them all. However, the ability to influence others is clearly a leadership skill.
The Next Women | MEMBERSHIP
The Coaching Hours are part of our membership. We organize our Coaching Hours every month, except for July and August.
The Next Women builds formats to support the growth of female entrepreneurs -from startups to companies making millions. We provide entrepreneurs from around the world with access to capital, resources and networks, offering our community a support infrastructure critical for success.
Want to connect with our experts and community? Need access to knowledge, capital & network? Looking for other ambitious women to discuss the challenges your facing?
Sign up now at http://thenextwomen.com/membership/
Have any questions send them to info@thenextwomen.com
See you April 16!