Beschrijving van het evenement
One-on-one coaching by industry leaders and experts
Over dit evenement
The Next Women | COACHING HOURS
Every month, The Next Women connects you with great experts from our community. During the Coaching Hours you have the change to sit down 1 on 1 with the amazing experts from TheNextWomen network.
Ask all your questions regarding marketing, strategy, growth, leadership and sales and get the answers you are looking for. Have four of your regular "cups of coffee" in one afternoon.
Talk to the best in the business - TheNextWomen100, investors, Chief-level executives - and they will happily help you find the right solution to the problem that's holding you back. Next to the 1 on 1's you'll have the change to pitch in front of peers and experts and network with a group of ambitious women.
During Coaching Hours you sign up for a 50 minute conversation with the expert of your choice. We always aim to have you speak to at least 1 coach per session.
Schedule | FEBRUARY 19
15:00 - Welcome
15:05 – First round of 1-on-1 talks with expert
15:55 – Break
16:05 - Second round 1-on-1 talks with expert
17.00 - End
Experts | FEBRUARY 19
Mosanne Monod-de Froideville - Guest Agency
Babs Muljadi - De Marketing Ninja
Vera Westenberg - Marketing Schmarketing
Tatiana Striekwold - Hearst
Topic | MARKETING
Marketing is a vital process for entrepreneurs because no venture can become established and grow without a customer market. The process of acquiring and retaining customers is at the core of marketing. Entrepreneurs must create the offer (design the product and set the price), take the offer to the market (through distribution), and, at the same time, tell the market about the offer (communications). These activities define the famous Four Ps of marketing: product, price, place (distribution), and promotion (communication).
Entrepreneurs often are faced with designing the entire "marketing system"—from product and price to distribution and communication. Because it is difficult and expensive to bring new products and services to market—especially difficult for new companies—they need to be more resourceful in their marketing. Many entrepreneurs rely on creativity rather than cash to achieve a compelling image in a noisy marketplace.
An important part of gaining the market's acceptance is building brand awareness, which, depending on the stage of the venture, may be weak or even nonexistent. Entrepreneurs must differentiate their company's product or service so its distinctiveness and value are clear to the customer. This is the job of marketing.
Marketing also plays a central role in a venture's early growth stages when changes to the original business model may be necessary. Companies focused on growth must be able to switch marketing.
The Next Women | MEMBERSHIP
The Coaching Hours are part of our membership. We organize our Coaching Hours every month, except for July and August.
The Next Women builds formats to support the growth of female entrepreneurs -from startups to companies making millions. We provide entrepreneurs from around the world with access to capital, resources and networks, offering our community a support infrastructure critical for success.
Want to connect with our experts and community? Need access to knowledge, capital & network? Looking for other ambitious women to discuss the challenges your facing?
Sign up now at http://thenextwomen.com/membership/
Have any questions send them to info@thenextwomen.com
See you February 19!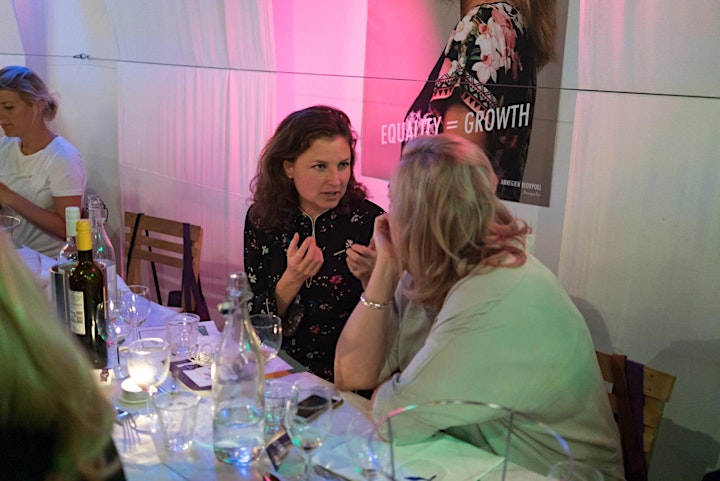 Organisator van TNW Coaching Hours | Marketing
The Next Women is the community of female founders, professionals and investors. By making the right connections, capital and knowledge accessible, we aim to help businesses and/or careers a success.