De verkoop sluit binnenkort
Tournament of the Unknown—The Platform Presents Iran vs USA
A conversation followed by the Iran vs USA World Cup football match, with a DJ battle and live visuals to disrupt the competition.
Waar en wanneer
Locatie
W139 139 Warmoesstraat 1012 JB Amsterdam Netherlands
Kaart en routebeschrijving
Beleid voor refunds
Neem contact op met de organisator om een restitutie aan te vragen.
Eventbrite-kosten zijn niet restitueerbaar.
Over dit evenement
2 uren 30 minuten

eTicket voor mobiel
29 November, 19:30-22:00
The Platform Presents Iran vs USA
Please join us Tuesday November 29th for a screening of the Iran vs USA World Cup match, hosted (and disrupted) by The Platform, at W139.
The evening will start with a conversation with researcher Nathanja van den Heuvel and Gabriel Fontana. During this talk, they will unpack their findings from the Multiform project and their collaborative research on sport and queer pedagogies. This will be followed by a live screening of the World Championship football match Iran vs USA. During the match, The Platform will disrupt, mediate, and obscure the competition. We will tune out the football commentary and replace it with a DJ set of two DJ's doing a versus and playing back-to-back. Moody Mehran is an Iranian DJ and Claire Clover hails from the USA. During the DJ versus experience, there will be a live augmented visual overlay on top of the World Cup match.
The Platform, as their name alludes, wants to give platform to things that matter. They chose to host a screening of the Iran vs USA World Cup match in response and support to the ongoing revolution happing in Iran. This event is non-profit, and from every ticket 2 euro will go to NL-based, female led Iranian organization Jina Collective.
There are also tickets available at the door.
-------
Some information about the participants:
The Platform
The intersection between art, music & fashion. The Platform is an eclectic event organization that hosts a variety of events in Amsterdam. Combining different contemporary youth-cultures and focussing on giving a 'Platform' to young - independent - creatives, enabling them to show their work for a diverse audience in a safe and expressive environment. The Platform continues their path, opening-up the creative industry together with the help of new and exciting collaborators.
Nathanja van den Heuvel
Nathanja van den Heuvel works at VU University Amsterdam as PhD advisor of the Faculty of Humanities. Her research interests include, but are not limited by, feminist theory, aesthetics, the philosophy of play and eco-philosophy. She is founder of OPA (Open Performance Academy) and worked together with the social designer Gabriel Fontana on the development of Multiform, an educational toolkit that aims to counteract taken for granted forms of exclusion in the context of PE classes.
Moody Mehran
Labelling Mehran as a DJ is a difficult task. Mostly because he walks a quite individual path when it comes to his musical inspiration. This inspiration isn't driven by a single style or musical genre. Although his roots as a DJ derive from the love for Chicago House, his focus nowadays ranges most of the (electronic) music spectrum. All the variables in his taste do have one major thing in common: finding and sharing real, authentic and exceptional records that have, or will, stand the test of time. Over the years he developed an eye to find those outstanding records.
Claire Clover
Hailing from Nebraska, based in Amsterdam, Claire Clover has a unique music style influenced by her years spent living in the US, UK, and the Netherlands. Never limiting herself to just one genre, you can expect a blend of techno, acid, breaks, house, ghettotech, electro, trance, and more. Claire aims for versatility to respond with beats that reflect the mood, setting the vibe with anything from soulful grooves to fast-paced dance floor weapons.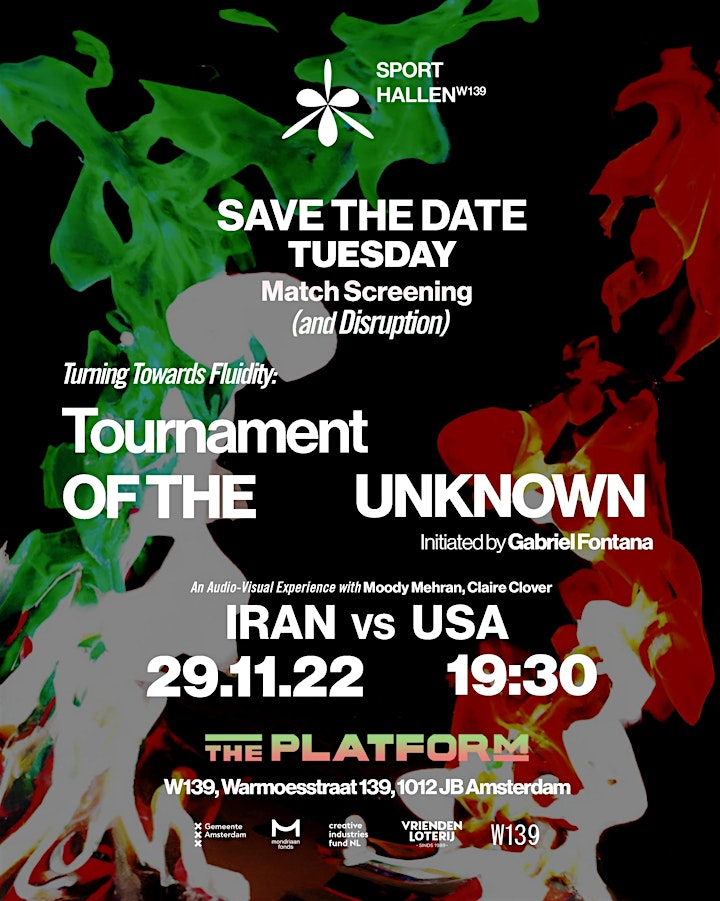 De verkoop sluit binnenkort