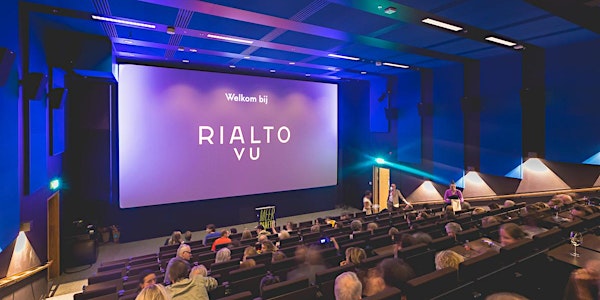 Traces of the Sacred in Dutch Cinema: An Evening with the Dutch Film Makers
Locatie
Vrije Universiteit Amsterdam
1105 De Boelelaan
1081 HV Amsterdam
Netherlands
Restitutiebeleid
Neem contact op met de organisator om een restitutie aan te vragen.
Eventbrite-kosten zijn niet restitueerbaar.
Traces of the Sacred in Dutch Cinema: An Evening with the Dutch Film Makers Elsbeth Fraanje, Jaap van Heusden and Kees-Jan Mulder
Over dit evenement
Cinema has always been interested in the sacred: both as manifested and represented on screen and as experienced by the viewer in whom film evokes feelings of awe, horror, redemption, transcendence and beauty. In this session, three Dutch film makers are looking for traces of the sacred in each other's movies. All three are reluctant to describe their own work as religious and they are very hesitant to use the word 'theology' in their reflections on their work. In their movies, however, religion is always there: sometimes explicit, sometimes hidden. During this evening short film fragments alternate with good conversations in which film makers share a glimpse into the process of film making and the sometimes inimitable and accidental ways in which the sacred sneaks into the movie.
when Thursday 9 June, 7:00 – 9:00 pm
where Vrije Universiteit, Rialto
tickets €5,-
Are you interested in film and religion? Visit the 2022 International Conference on Religion and Film that takes place from June 8-10 at the Vrije Universiteit in Amsterdam! For more information, see: https://vu.nl/en/events/2022/2022-international-conference-on-religion-and-film