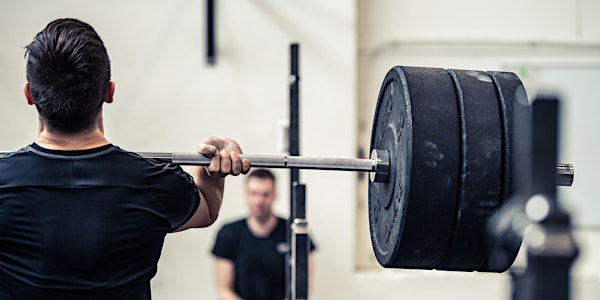 UnScared Charity Lift
UnScared's weightlifting competition for charity is back!
Datum en tijd
za. 20 mei 2023 14:30 - 18:30 CEST
Locatie
UnScared 4b 2e Daalsedijk 3551 EJ Utrecht Netherlands
Beleid voor refunds
Neem contact op met de organisator om een restitutie aan te vragen.
Eventbrite-kosten zijn niet restitueerbaar.
Over dit evenement
On the 20th of May, UnScared will once again put your gains to good use and host its 6th edition of the Charity Lift. The Charity Lift is an unofficial weightlifting competition where all proceeds go to charity. This year's charity is United Through Sport. United Through Sport works with children from disadvantaged communities. Their aim is to use the power of sport to help young participants on their pathway to success. The focus lies on using sports to improve all aspects of their life, including health, education and personal development. You can find out more about their incredible work here.
A weightlifting competition consists of three attempts on the snatch, and three attempts on the clean and jerk. Prior experience with weightlifting competitions is not necessary. Athletes will be briefed on the rules and regulations beforehand, and all major rules will be explained again on the day itself. All participants and volunteers will receive an email with more details on the competition format and rules on Monday 15-05.
Tickets will be on sale until the 14th of May. Please keep in mind that all athletes will have to arrive early around 12.30 on the day itself for the weigh-in, briefing and warm-up before the competition starts.
In verkoop op 10 apr. 2023 om 00:00