Evenementdetails
Locatie
Vrij Paleis
107 Paleisstraat
1012 ZL Amsterdam
Netherlands
Beschrijving van het evenement
L'Improbable Cabaret - An evening of anarchy, Burlesque, performances, 98% French - 100% love, and much more... Dinner & show in English
Over dit evenement
Miss Botero & Rock 'n Roll Sailor host two nights, loaded with divers and spectacular performances by French artists in burlesque, arial dancing, poetry, music and so much more; L'Improbable Cabaret! A once in a lifetime opportunity to surprise your lover with something unique, obscure and so much fun! You can choose between a romantic 3-course dinner + show starting at 6:00 PM, a quick plate & drink at 7:00 PM or just a ticket to see the show at 8:00 PM. The maximum capacity of Vrij Paleis is 50 guests....
De Franse Miss Botero & de Rock'nRoll Sailor hosten twee avonden vol spectaculaire performances in burlesque, arial dancing, poëzie, kunst en muziek. Een groep van 15 Franse artiesten zijn speciaal voor dit weekend overgekomen om u een weergaloze show te bieden. U kunt kiezen uit een vegetarisch 3-gangen Valentijnsdiner ticket voorafgaand aan de show, een heerlijke vega(n) foodbowl met drankje vooraf, of alleen een showticket. Vrij Paleis biedt ruimte aan maximaal 50 gasten, dus boek uw ticket op tijd!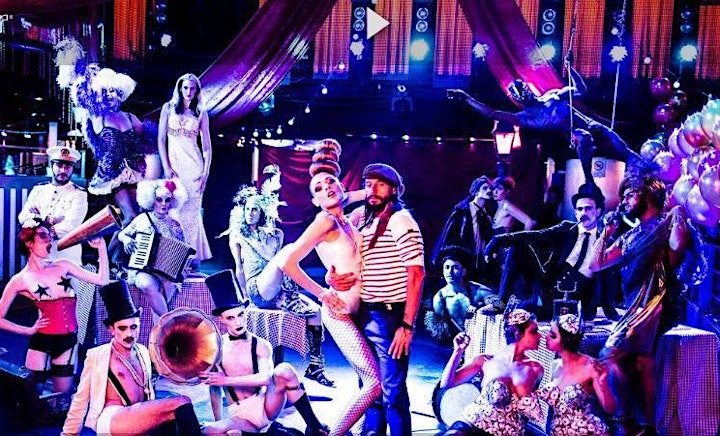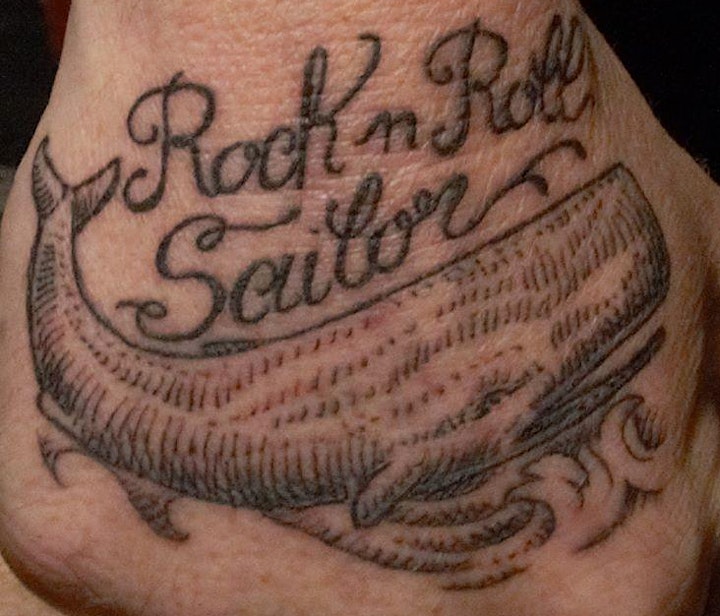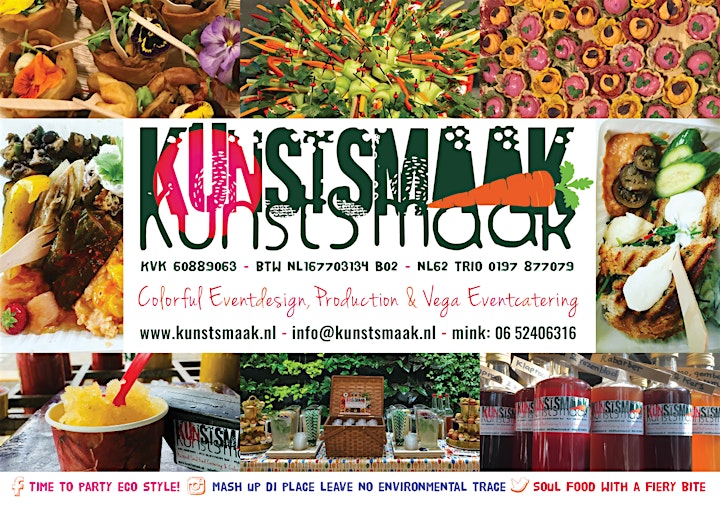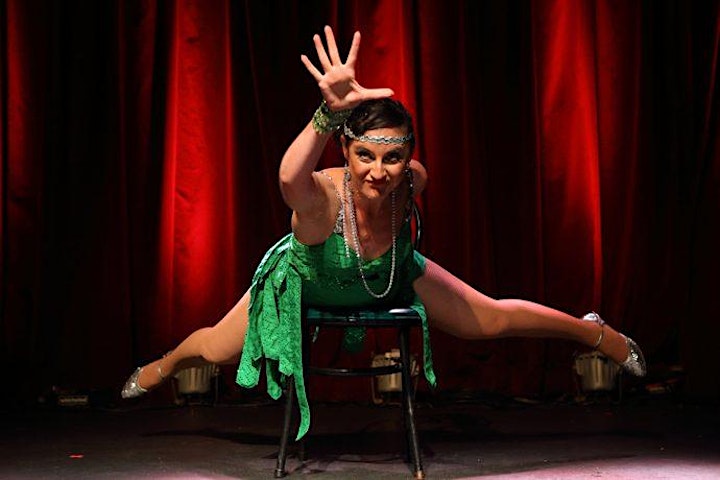 Coney Bow
Based in the South of France but burlesque-raised in New Zealand, Coney Bow is an international performer, teacher and artistic director with a passion for classic dance styles and an addiction to chair dance. Armed with over 30 years of stage experience, Coney creates graceful retro themed acts with a playful twist that have been selected in festivals around the world.
Coney Bow has won the title of Supreme Grand Tease and Most Dazzling Dancer at Grand Tease New Zealand 2016. She was first runner up at the New Zealand Burlesque Festival 2014 and 2015 and won the people's choice award at the Golden Garters 2015.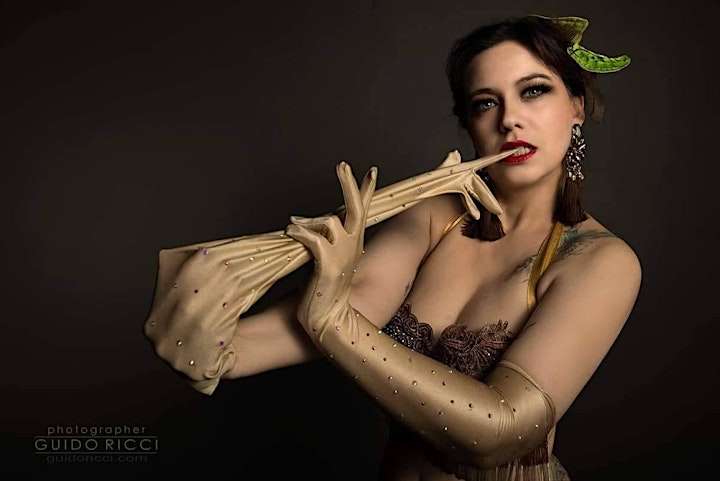 Celeste de Moriae
Celeste de Moriae (speak= Selest de More). A Croatian Performer based in Göppingen,Germany and in Cres, Croatia.
Professional singer and showgirl. With more than 20 years experience in the show business. A very changeable performer with a lot of face expression. Classy, Mystic elegant, sometimes with a hint of Comedy, but also a powerful neo performer.
Croatian temperament meets burlesque!
​Producer and founder of the Croatian Burlesque and Cabaret Festival. Producer and founder of the European Burlesque Congress. Producer of Bastards meets Burlesque and some other Shows in Germany. CO Producer of the Manège Rustique Show in Stuttgart. Multi Award winner, headlined Shows in England, Poland and Croatia. Jury at a few international Burlesque Festivals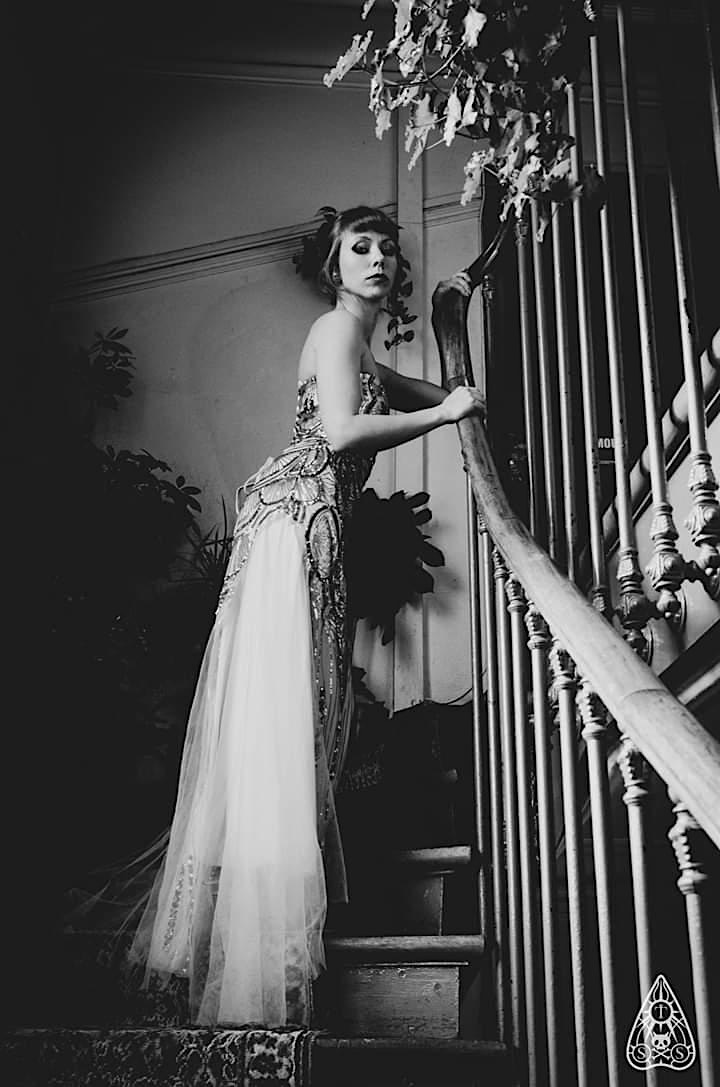 Ziggy Follie
Ziggy follie has always been dancing. She was professionally trained in contemporary dance at " the 4 corners" of France. Ballet, jazz, lyrical jazz, abstrackt and baroque. She practised a bit of everything. A few years ago, she developped a passion for the burlesque universe and today she has decided to start thanks to Miss Botero.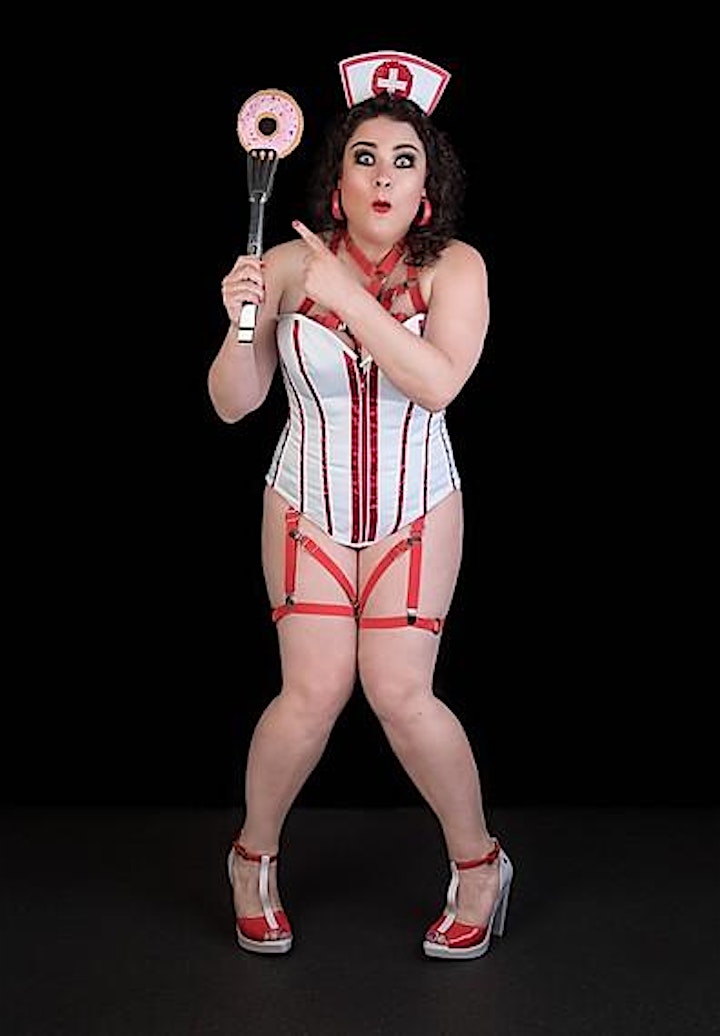 Bustie La Tish
Not your average showgirl! Amsterdam's only body positive burlesque dancer
​Bubbly!
Sparkly!
Exhuberant!
Rubenesque!
In her energetic burlesque acts, Bustie creates lovable characters and takes you on a playful journey through dance and comedy that leaves you inspired and entertained.
​Proud member of Amsterdam drag House of Hopelezz
Grateful alumni of the Amsterdam School of Burlesque
Producer of PUSSY GRABS BACK! at the Amsterdam Fringe Festival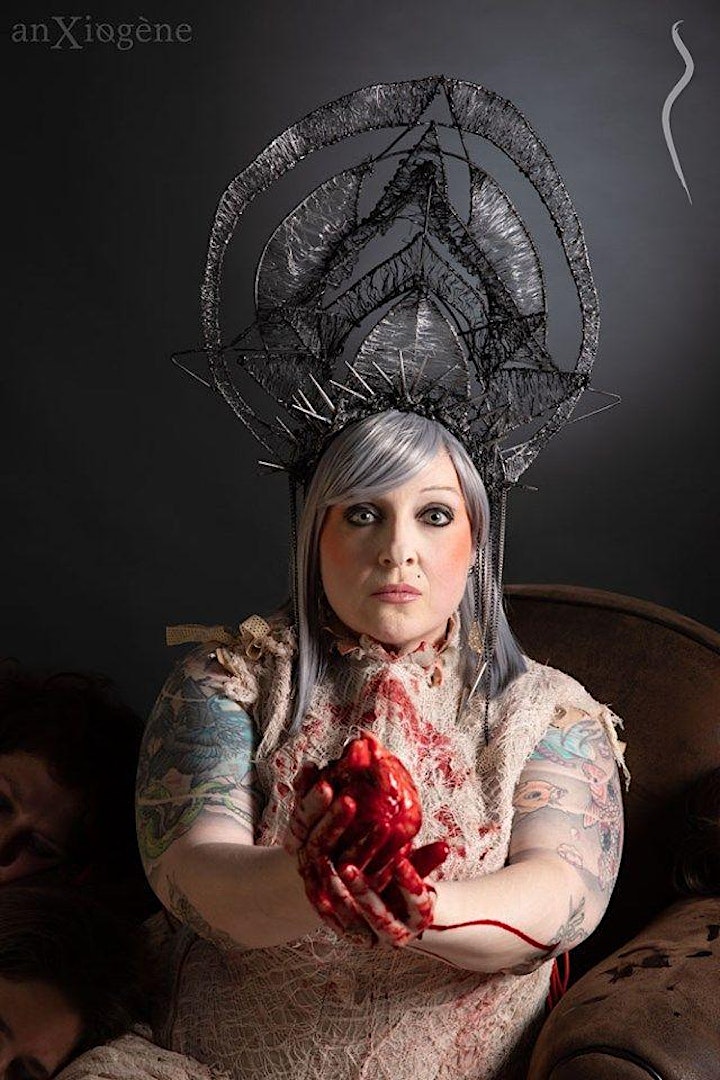 Miss Botero - Co-host and initiator of L'Improbable Cabaret
A great French burlesque pioneer of the burlesque revival in the early80s. Started gogo dancing at the very early underage of… try and guess.
"I got my first legal paycheck in 1986 at the closing party and show of the Cannes festival.
And there i was, part of a troup of about 8 plus-sized women, of whom remained 5 then 4 then … we eneded up being 2 with on always around just in case. I gradually started being booked more and more solo, working for an agency which had signed our group in exclusivity whith all that stand behind the word EXCLUSIVE. Bookings and tours were flowing in, we won awards in all the main night-show fairs of Europe like the Rimini one in Italy or the parisian SIEL or DISCOM or other ones more in the south of France. I took over afer 20 years of exclusivity and decided to produce, promote and sell my own shows, having as many as 'troups' under the same name (covers) on the road and some other shows including strip-shows or oil wrestling shows. Those were the days…"
With the mentioned artists above, there are still more to come!
Salwa, Glitter Butch, Hotel de Ville and the Fab' Stage Lions. So don't miss out.
Datum en tijd
Locatie
Vrij Paleis
107 Paleisstraat
1012 ZL Amsterdam
Netherlands
Restitutiebeleid