Dit evenement is afgelopen.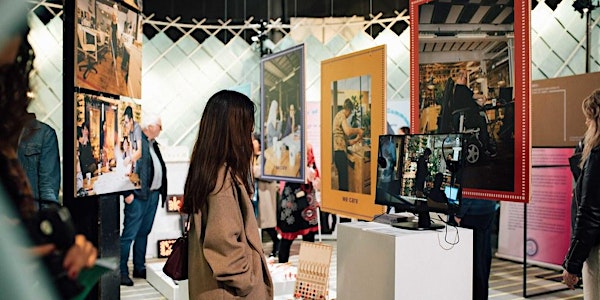 Waag talks at DDW: Citizen science in de zorg
Waag talks at DDW: Citizen science in de zorg. Sluit je aan bij ons online gesprek!
Over dit evenement
De Dutch Design Week Eindhoven (DDW) vindt dit jaar plaats van 17 tot 25 oktober. Vanwege de COVID-19 maatregelen wordt het festival deels online gehouden, en deels via live tentoonstellingen in verschillende studio's.
Waag neemt dit jaar wederom deel vanuit het samenwerkingsverband Embassy of Health. Embassy of Health is een uniek samenwerkingsverband tussen Waag, Philips Design, Máxima Medisch Centrum, U CREATE, Stimuleringsfonds Creatieve Industrie en Dutch Design Foundation.
Tijdens de Dutch Design Week organiseert Waag meerdere talks, die online te volgen zijn. Details over het bijwonen van de talk volgen na registratie.
Citizen science in de zorg
Hoe kan ontwerp burgers actief betrekken bij onderzoek in de zorg?
In elk zorgproces wordt een scala aan gegevens verzameld - zowel door zorgprofessionals als door burgers zelf. Ondanks het feit dat het monitoren van persoonlijke gezondheid gemeengoed geworden is, is de betrokkenheid van burgers in medisch onderzoek niet vanzelfsprekend. In deze online bijeenkomst gaan we met experts uit de ontwerp- en onderzoekswereld in gesprek over de kansen die citizen science kan bieden, en bespreken we de randvoorwaarden die nodig zijn om burgers en onderzoekers succesvol te laten samenwerken. Ook belichten we de rol die ontwerp hierbij kan spelen.
Sprekers:
Sabine Wildevuur, hoofd van Design Lab Twente
Margaret Gold van ECSA/Citizen Science Lab Leiden biedt het Europese perspectief van een netwerkorganisatie
Judith Veenkamp, hoofd Smart Citizens Lab bij Waag
Henk Duinkerken, oprichter van Mijn Data Onze Gezondheid
Online bijeenkomst
Datum: maandag 19 oktober
Tijdstip: 11.30 - 13.00 uur
Deelname is kosteloos.