Dit evenement is afgelopen.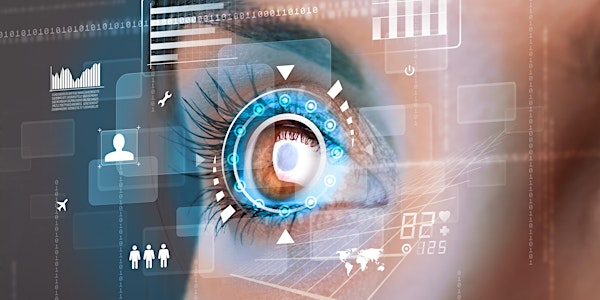 Webinar: De Magnet Digital Investigation Suite
Webinar: De Magnet Digital Investigation Suite
Over dit evenement
Nederlandse omschrijving (see below the English description)
Digitaal rechercheurs staan dagelijks voor de uitdaging om zo snel mogelijk bewijs te vinden in de almaar groeiende hoeveelheid data. Hiervoor beschikken ze in hun forensische labs vaak over soft- en hardware oplossingen van verschillende leveranciers. Ondanks de aanwezige tooling zijn de doorlooptijden vaak toch lang en valt het niet mee om het overzicht te houden als er meerdere zaken tegelijk draaien.
Om het onderzoeksproces overzichtelijker en sneller te maken, heeft Magnet Forensics de "Magnet Digital Investigation Suite" oftewel MDIS ontwikkeld. MDIS bestaat uit drie componenten die samen of apart helpen om de bestaande infrastructuur in forensische labs effectiever in te zetten. De componenten van deze suite zijn:
Magnet ATLAS: Magnet ATLAS is een case-management systeem. Met behulp van deze software kunnen digitaal rechercheurs via een eenvoudige web interface de doorlooptijden en de inzet van mensen en middelen bijhouden.
Magnet AUTOMATE: Magnet AUTOMATE is een automatiseringsplatform dat gebruik maakt van de bestaande hardware en de aanwezige softwaretools in een lab om gestandaardiseerde workflows te creëren en gegevens te verwerken. Dit zonder tussenkomst van een digitaal rechercheur. Dit levert een besparing van vele manuren op.
Magnet REVIEW: Magnet REVIEW is een web platform dat digitaal bewijsmateriaal ontsluit, zodat het met behulp van een web-browser overal bekeken en veilig gedeeld kan worden zonder dat hier technische kennis voor nodig is. Het grote voordeel is dat het aangetroffen bewijsmateriaal kan worden beoordeeld in één uniform zaakdossier. Fysieke afstand is bovendien niet langer een beperkende factor en het platform bevordert efficiëntere samenwerking.
Op donderdag 22 juli a.s. om 15:00 organiseert Magnet Forensics samen met DataExpert een webinar waarin aan de hand van een interessante use case wordt toegelicht hoe MDIS werkt en ingezet kan worden. De sessie zal worden gegeven door Marc Lees, Rhys Tooby en Emma Tiernan van Magnet en André Hakkers van DataExpert.
We kijken er naar uit u de 22ste te ontvangen!
English description
Webinar: The Magnet Digital Investigation Suite
Digital investigators face the daily challenge of finding evidence as quickly as possible in the ever-growing amount of data. For this purpose, their forensic labs often have software and hardware solutions from different suppliers. Despite the available tooling, the turnaround times are often long and it is not easy to maintain an overview when multiple cases are going on simultaneously.
To make the investigation process more manageable and faster, Magnet Forensics has developed the "Magnet Digital Investigation Suite" or MDIS. MDIS consists of three components that, together or separately, help to deploy the existing infrastructure in forensic labs more effectively. The components of this suite are:
Magnet ATLAS: Magnet ATLAS is a case management system. With the help of this software, digital investigators can keep track of lead times and the deployment of people and resources via a simple web interface.
Magnet AUTOMATE: Magnet AUTOMATE is an automation platform that leverages a lab's existing hardware and software tools to create standardised workflows and process data. All without the intervention of a digital investigator. This results in saving many man-hours.
Magnet REVIEW: Magnet REVIEW is a web platform that unlocks digital evidence, so that it can be viewed and shared securely anywhere using a web browser with no technical knowledge required. The major advantage is that the evidence found can be assessed in one uniform case file. Moreover, physical distance is no longer a limiting factor and the platform promotes more efficient collaboration.
On Thursday 22 July at 15:00 CET, Magnet Forensics is organising a webinar together with DataExpert in which an interesting use case is used to explain how MDIS works and can be used. We look forward to welcoming you the 22nd!