Dit evenement is afgelopen.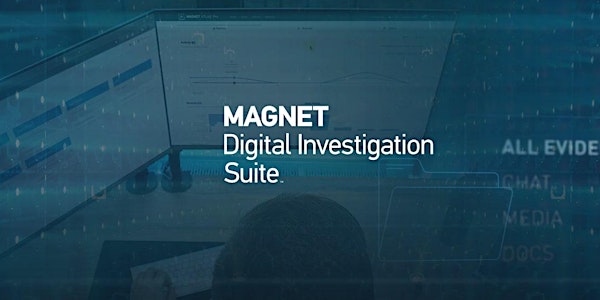 Webinar - Magnet Digital Investigation Suite
During this webinar we will showcase the power of the full Magnet Digital Investigation Suite.
Over dit evenement
Webinar - Magnet Digital Investigation Suite: Transformation, Automation and Collaboration in Forensics
To make digital forensic investigations faster and more manageable, our partner Magnet Forensics has developed the Magnet Digital Investigation Suite or MDIS. MDIS consists of three components that, together or separately, help you to deploy the existing infrastructure in forensic labs more effectively.
With Magnet AUTOMATE not only do you have the possibility to automate manual case creation and processing settings, but also add acquisition and third-party provider software into your workflows. This significantly shortens the time from acquisition to analysis and minimizes the need to intervene manually. AUTOMATE also allows for parallel operations and distributed processing, across its infrastructure, therefore cutting processing time significantly.
In addition, AUTOMATE can export case data directly to Magnet REVIEW, thus offers a seamless process from acquisition to case collaboration. As part of this process, AUTOMATE will transfer also tags, OCR and filters to REVIEW. As a browser-based platform, Magnet REVIEW allows especially non-technical investigators to access and collaborate on cases, completely location independent. To bring it all together, Magnet ATLAS allows you to manage your cases, user accounts, lab infrastructure and almost every other aspect of your operations in an easy-to-use interface.
On Thursday the 15th of September at 15:00 PM CEST, we are organising a webinar together with Magnet Forensics where we'll showcase the power of the full Digital Investigation Suite. We look forward to welcoming you the 15th!