Dit evenement is afgelopen.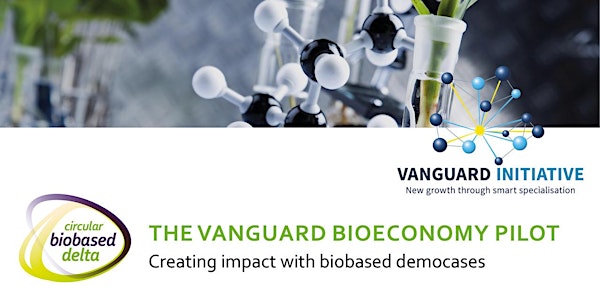 Webinar The Vanguard Bioeconomy Pilot
Creating impact with biobased democases.
Door Stichting Circular Biobased Delta
Datum en tijd
do. 30 sep. 2021 00:00 - 01:30 PDT
Over dit evenement
We would like to give you an update on the Bioeconomy Pilot in the Vanguard Initiative. We will do this during the webinar 'Creating impact with biobased democases' as part of the morning workshop programme of the Lustrum edition of Natural Fibertastic Event on Thursday 30 september 2021.
If you are curious about the current developments in some of the democases of the bioeconomy pilot in the Vanguard Initiative, please register here!
Programme
09.00 Intro to Vanguard and Bioeconomy Pilot by Ilaria Re,EU Project Director Vanguard Initiative
09.10 Lignocellulosic Biorefinery democase
Fibers - Rob Elias, Director Biocomposite Center, Bangor, Wales region.
Lignin to asphalt - Willem Sederel, Chair Circular Biobased Delta, South Netherlands region
09.30 Bioaromatics case - Ludo Diels, Senior Research Leader Vito, Flanders
09.40 Liquified Biomethane - Maurizio Bettiga, Chief Innovation Officer at Italbiotec SrL, Lobardy region
09.50 Update from one of the regions – Varmland region, Sweden (to be confirmed)
10.00 Questions and dialogue
10.30 Closure
The meeting takes place via Teams. If you are registered, you will receive the link one day before the event.
About Vanguard Initiative
The Vanguard Initiative has its foundations at the regional level. EU-regions are the closest policy link to the bottom-up growth dynamics necessary for the renewal of our industrial fabric through their proximity to innovative partnerships and clusters. Such partnerships and clusters form ecosystems that are the catalysts for fast-growing innovative businesses and SMEs.
Regional innovation ecosystems can and do develop solutions for significant societal challenges while delivering on the EU's ambitions for improved international competitiveness. The Vanguard Initiative member regions are committed to building synergies and complementarities based on their smart specialisation strategies to boost world-class clusters and cluster networks, in particular through pilots and demonstration activities
More info about Vanguard Initiative: https://www.s3vanguardinitiative.eu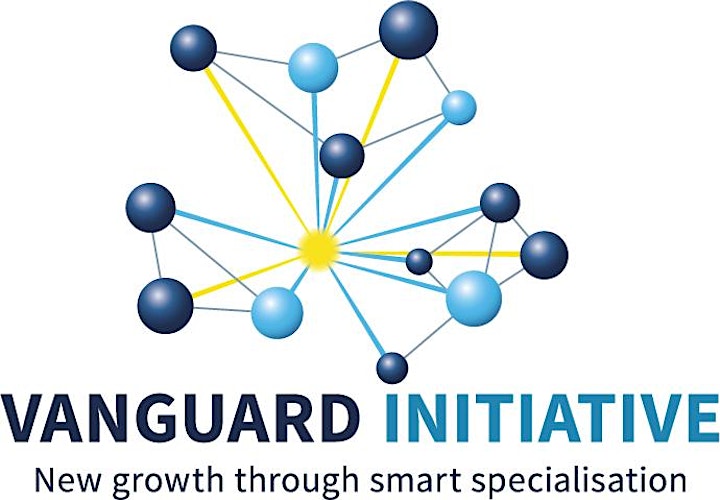 Over de organisator
Stichting Circular Biobased Delta versnelt de transitie richting een circulaire biobased economie door projecten te initiëren en bedrijven te inspireren en te ondersteunen richting vergroenen en verdienen.