Dit evenement is afgelopen.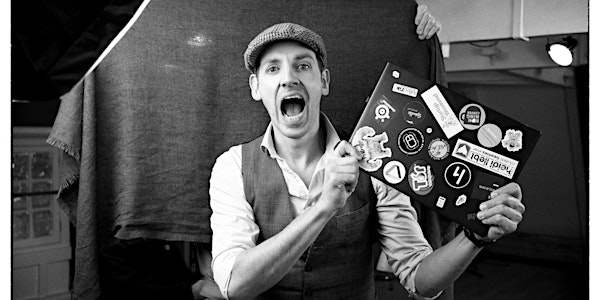 Waar en wanneer
Locatie
West Museumkwartier Korte Voorhout 2 2511 EK Den Haag Netherlands
Kaart en routebeschrijving
Beschrijving
Please join us for our insightful, provocative and empowering West Summer School lecture series on the bleeding edge of cybernetic aesthetics and persistently political problems! These lectures (in English) are free of charge but a reservation is necessary.
! New venue: West Museumkwartier, Korte Voorhout 2, Den Haag
Advertising is everywhere. It is central to the profit models of all the prevalent social platforms. Everywhere you look, you click, you listen, you walk you are bombarded with messages that are trying to engage you. Many forms of advertising mechanisms today not only send messages they also harvest all kinds of data to improve the advertising 'targeting'. Such feedback loops controlling behaviour belong to the field of study called socio-cybernetics. The Cybernetic Advertising Agency is a one-week multi-disciplinary art and theory lab in The Hague where we explore the inner workings of the 'attention economy' and discuss its implications for the arts. The Summer School workshops are only for our registered participants but on Tuesday evening during the School we will hold a series of public presentations and discussions hosted by the curriculum directors Shailoh Phillips and Baruch Gottlieb, featuring the invited experts in arts and advertising.
—————————————
Tuesday evening public program:
19:00 - 19:30
Shailoh Philips and Baruch Gottlieb
'The Cybernetic Advertising Academy: Socio-cybernetics, advertising and art'
19:30 - 20:00
Loet Leydesdorff
'Anticipation and the Complex Dynamics of Communication'
20:00 - 20:30
Break
20:30 - 21:00
Marc Tuters
'Cybernetic Cultures: Fantasies of absolute control'
21:00 - 21:30
Artur van Balen
'Tools for Action: Art for activism'
21:30 - 22:00
Drinks

More info: http://www.westdenhaag.nl/exhibitions/18_08_Summer_School

Photo: Fast moving targets - Guido Van Nispen