Dit evenement is afgelopen.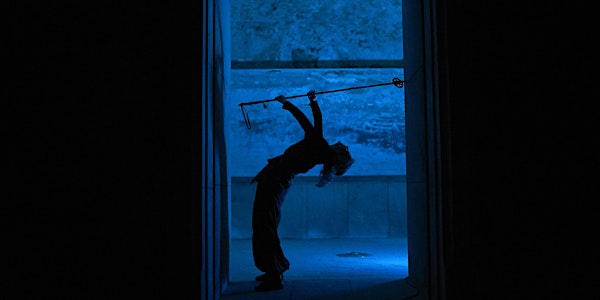 Westergasfabriek | site-specific improvised music + Artist Talk
Waar en wanneer
Locatie
Westergasfabriek Westergastheater Pazzanistraat 15 1014 DB Amsterdam Netherlands
Kaart en routebeschrijving
Beleid voor refunds
Neem contact op met de organisator om een restitutie aan te vragen.
Beschrijving
Topos Kolektiv, the ensemble behind Westergasfabriek | site-specific improvised music, brings together artists and musicians of different artistic traditions and approaches for site-specific performances. These works combine and juxtapose traditional and new approaches to music and performance. Topos Kolektiv makes use of a concert harp, a shakuhachi (Japanese flute), African and Indian percussion instruments, everyday objects and extended vocal techniques. The aim of the collective is not to create a permanent repertoire, but to engage each time anew with a particular place and space. Topos Kolektiv seeks inspiration from classical music, world music, free jazz and noise, as well as experimental art films and avant-garde theatre traditions. Nobody is elected as director of the work. Rather, each member brings his or her own personality, talent and expertise to the process, providing an innovative approach to site-specific creation. Topos Kolektiv is strongly influenced by contemporary visual and performative arts and creates immersive concert performances with strong visual as well as sonic motives. Whilst the focus of these performances remains strongly on the music, the visual and performative aspects of the pieces are not mere embellishments, but integral parts of the pieces.
Westergasfabriek | site-specific improvised music is an outdoor concernt taking place at the Gashouder Ponds. The meeting point for the audience is the NEU NOW box office, located in the Westergastheater (Pazzanistraat 15), from where they will be guided to the site of the performance.