Dit evenement is afgelopen.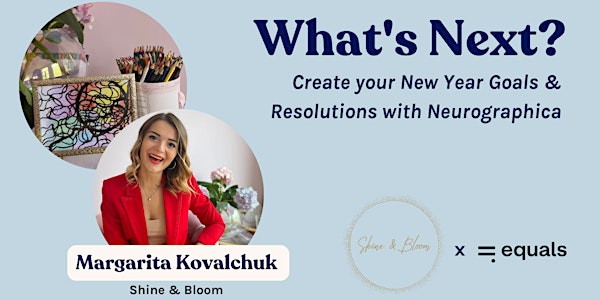 What's Next? - Use Neurographica for your New Yea
We invite you to get inspired and create your New Year goals using Neurographica with Margarita, a Certified Neurographica Specialist
Waar en wanneer
Locatie
Equals Clubhouse Raamgracht 6 1011KK Amsterdam Netherlands
Kaart en routebeschrijving
Beleid voor refunds
Neem contact op met de organisator om een restitutie aan te vragen.
Eventbrite-kosten zijn niet restitueerbaar.
Over dit evenement
Closer to the end of the year we all are full of inspiration, curiosity and ideas about what New Year will bring- new business or career, new level of income, new opportunities and projects, new love or falling deeper in love with a dear partner. Instead of making a to-do list, we invite you to get inspired even more and create your New Year goals and resolutions using Neurographica- together with Margarita, a Certified Neurographica Specialist.
It is a unique creative method that combines psychology and graphic techniques, where your unconscious mind is activated, allowing you easily transform "I want THIS but I am scared" to "I am inspired to do this!" in NO TIME while drawing. Fantastic opportunity to sprinkle more magic into our wishes and goals, inviting them to become REALITY!
It may come across as MAGIC
Whereas it is 100% science
__________________________
About Equals
Hi, we are equals.
We strive for equality and more diversity in the workforce. We are committed to supporting women* in the growth and development of their careers.
By working together, and by celebrating and championing our members and partners, we bring out the best in everybody. And we'd like for you to join our mission.
Because only by joining forces, can we truly make an impact.
Learn more about our memberships at: www.equals.amsterdam/memberclub/