Dit evenement is afgelopen.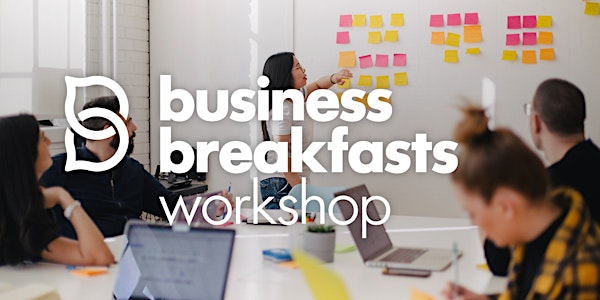 Workshop: Communication Skills for Entrepreneurs
This workshop will cover how the principles of being bold apply to entrepreneurs and help them communicate effectively.
Beleid voor refunds
Neem contact op met de organisator om een restitutie aan te vragen.
Eventbrite-kosten zijn niet restitueerbaar.
Over dit evenement
Workshop: Communication Skills for Entrepreneurs
Effective and persuasive communication is an essential part of being a successful entrepreneur, especially when your product is you. Getting clients, negotiating contracts, even networking can put the best business owners out of their comfort zones.
This workshop, led by entrepreneur and communications expert Richard Doughty, will cover how the principles of being bold apply to entrepreneurs and help them communicate effectively. You will explore some of the biggest communication challenges entrepreneurs face, and gain practical tools and insights that tackle:
Being bold in persuasion; how to construct effective and persuasive arguments
Being bold in networking; using curiosity and authenticity to network courageously
Being bold in sales; understanding the sales process and how you should adapt your communication techniques
Being bold in negotiation; learning from common mistakes when negotiating with clients and suppliers
This hands-on workshop will give you essential communication tools for your business, and an understanding of how the principles of integrity, honesty, and purpose underpin both why and how you communicate. You will explore your own business communication needs with other entrepreneurs facing the same challenges, and gain practical insights that you can apply in your business every day.
About Richard Doughty
Originally from the UK, Richard has more than a decade of experience in helping socially-conscious organisations achieve impact with their policy and communications efforts. He helps people who want to make the world a better place to be bold.
Richard is the founder of Doughty Consultancy, which works with high impact organisations, including international NGOs and professional institutes, to solve policy and communication challenges. With more than a decade of experience as a lobbyist, campaigner, speechwriter and communications specialist, he supports industry leaders and their organisations as a consultant, trainer, and speaker. Find out more at www.doughtyconsultancy.com
Venue
This event will take place place online, from the comfort of your home with your favorite morning brew and breakfast, with Zoom. You will receive an email the day before the event with all the details including the Zoom link.
Tickets
Tickets are € 69 (excluding VAT) and you can buy them up until 22.00 the day before the event.
Premium Members get an additional €20,- euro's discount!
Business Breakfasts Online
The Business Breakfasts Online Community is an extension of its offline events, and facilitates more networking, community building and learning. It is on every platform–native iOS, Android, web –where community members have access to all events (offline and online), several forums, member profiles, and to our Premium Membership.
Our Premium Membership is an addition to the Business Breakfasts Online Community and offers exclusive access to monthly unique content (like mini lessons) from the Business Breakfasts Experts including ongoing Q&A forums, all presentations and networking events free, up to 50% discounts on workshops, an ongoing forum to share 'Leads & Needs,' and from this summer 30% discount on Business Breakfasts Summer Mastermind in collaboration with Female Founder co-founder Silja Thor which starts June 30th.
You're invited to try our Premium Membership for two weeks whenever you like! Just click here.
Do you have any questions about the Premium Membership or the Business Breakfasts Summer Mastermind, please contact Lara Wilkens for more information.
Kind regards,
The Business Breakfast Team
Lara Wilkens, Jennifer Nunez, Juan David Garzon, Ana Carolina Gallo, and James Calcinai