Evenementdetails
Locatie
StartDock Keizersgracht
482 Keizersgracht
1017 EG Amsterdam
Netherlands
Beleid voor refunds
Restituties tot 1 dag voor evenement
Eventbrite-kosten zijn niet restitueerbaar.
Beschrijving van het evenement
Beschrijving
Workshop Creating a 2020 Financial Plan you Enjoy
Resolutions; It's that time of year again.
But...I don't believe in resolutions.
I believe in looking back on what I did & didn't like about the previous year to reflect. I believe in imagining exactly what I want next year to look and feel like so I get as specific as possible.
In this session, we'll look into what you want your 2020 to look like:
How do I want to feel when I wake up in the morning?

What do I want to see when I get home at the end of the day?
How do I want to recharge and rest?
Who do I want to have fun with?
Are you getting ready for a new chapter in your life? Or maybe you are considering a new chapter and just the idea of it is overwhelming?
Whether you're quitting your job to be a full time entrepreneur, going through a divorce, or anything between, standing at the beginning of a new chapter and a new year can feel overwhelming with possibilities.
During this workshop, we will cover:
A visualization exercise called "Your Dream Life" to uncover which emotions and goals are your priority for 2020,
A Mind mapping technique to get all your dreams out of your head and onto paper,
A small group exercise to bring to light the abundance already existing in your life and where your heart is leading you for 2020.
Once we identify all of those things, we can start to play with how much each of those things cost.
This is where your values & emotions become so important.
When you get overwhelmed by the change, the options, or the cost of it all, your values & emotions help you navigate through the daily decisions. When there are no wrong answers, you need a rudder to guide you - a North Star, so to speak. By prioritizing the way you want to feel (emotions), you have this guide (values) that you can check within yourself to know if a decision you are making is right for you.
Okay. So how much work will this actually require?
Budgeting. Spreadsheets. Cutting back on spending.
Ugh. Who wants to think about that everyday?
So in this talk, we will also cover:


How to convert the dreams you put on paper into a financial plan that you will love sticking to- Resources to figure out how much your dreams really cost
A financial plan should tie in with your life phase, personality and goals. A financial plan you will enjoy following must tap into your emotions - what triggers you to make impulse buys & what motivates you to stay the course in times of FOMO.
Business Breakfast Bonus:
By attending this workshop Jennifer will also share the worksheet & app she uses to create a financial plan that she loves to look at.
Agenda
9.00 - 9.30: Welcome. Breakfast & networking
9.30 - 10.00: Introduction to Values Based Financial Planning
10.00 - 10.30: Visualization
10.30 - 11.00: Writing Exercise
11.00 - 11.30: Small groups sharing & feedback
11.30 - 11.45: Break
11.45 - 12.30: How to translate goals into a financial plan
12.30 -13.00: How to translate plan into something you will love to look at
About Jennifer van Dijk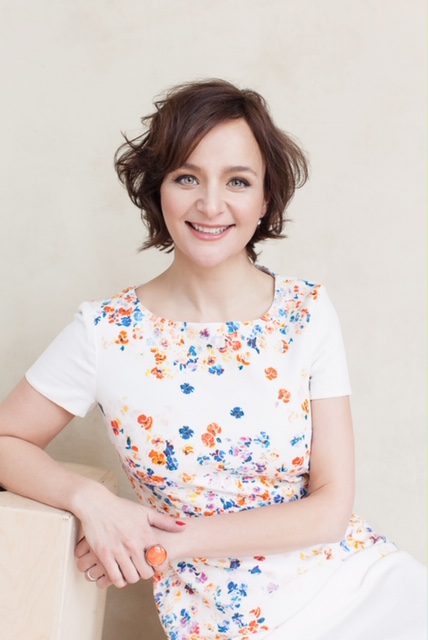 Jennifer is an American accountant at Van Dijk Accounting with 20 years of accounting and audit experience with multinationals. She is also a financial advisor, mama, puzzler, entrepreneur, yogi, curiosity & beauty seeker and…
She offers tools so people can take power into their own hands and shift the power dynamic in their lives through financial knowledge and independence.
Venue
This event will be at StartDock's newest coworking venue on the Keizersgracht. Everything is luxurious in this old German Bank building, in the heart of Amsterdam. Walk on the marble floors, touch the golden walls, and stare at the shiny chandeliers.
Keizersgracht 482
1017 EG Amsterdam
Tickets
Tickets are € 89 (excluding VAT) and you can buy them up until midnight the day before the event.
A varied breakfast buffet will be served including coffee, tea and orange juice.
J oin us for breakfast and learn your business to the next level! We also suggest you have great questions.
Kind regards,
The Business Breakfast Team
Lara Wilkens, Jennifer Nunez, & Juan David Garzon
Datum en tijd
Locatie
StartDock Keizersgracht
482 Keizersgracht
1017 EG Amsterdam
Netherlands
Beleid voor refunds
Restituties tot 1 dag voor evenement
Eventbrite-kosten zijn niet restitueerbaar.