Workshop How to Become THE Authority in Your Field w/ Steps to Stand Out.
Evenementdetails
Locatie
StartDock (Keizersgracht)
Keizersgracht 482
1017 EG Amsterdam
Netherlands
Restitutiebeleid
Restituties tot 7 dagen voor evenement
Beschrijving van het evenement
Beschrijving
Workshop How to Become THE Authority in Your Field?
The Unexpected Steps to Stand out and Your Roadmap to Get There (without spending more money on marketing & sales!)
Ready to become the sought-after expert your clients will want to work with and be willing to pay a premium to do so? Do you want to know how to expand your reach and get more clients?
If you want to know the solutions to these questions and learn about a shortcut to become the go-to expert, DO NOT MISS this hands-on and practical workshop by one of the global leading authorities for personal branding and business networking. Discover what it really takes to become an authority in your field - and build a step-by-step plan to get there- without spending all your time on marketing & sales.
Who This Workshop is For:

This workshop is relevant for entrepreneurs and business owners who are looking for new strategies and tools to help stay ahead of competition, grow their business community and become an authority. Expect a mix of participants from different countries and professions which makes for great group dynamics.
You Will Leave With:
In this highly interactive workshop, you will experience various strategies and tools (offline & online) to help you stand out and stay ahead of the competition, build your authority and grow your business such as:
(1) BUILDING A DISTINCTIVE POINT OF VIEW
What makes you stand out and get hired are your unique ideas, methodologies, and approaches. Creating a powerful and distinctive point of view is the foundation of establishing you as an authority.
(2) REACHING YOUR TARGET MARKET
Too many people are the "best-kept secret" in their field. To become an authority you need to establish a reliable and systematic process that gets you visible with your ideal clients.
(3) DEEPENING YOUR AUTHORITY
The key to winning a steady stream of high-value clients is to build credibility and trust on an ongoing basis to deepen your authority. It's your ability to consistently add value and give attention (vs. getting attention) that sets you apart.
(4) CHARGING WHAT YOU'RE WORTH
How to become the sought-after expert your clients will want to work with and be willing to pay premium price to do so.
(5) CONNECTING WITH INFLUENCERS or REFERRAL STRATEGIES
To be selected by the participants for a custom strategy!
BONUS!!
As an attendee of this event, you will be able to join Itzik's global community as a VIP member and receive access to 4 monthly deliveries for only $79 (exc. VAT, if applicable) per month (instead of $497 per month) -- an 85% reduction! But hurry; First join - first served.
The monthly deliverables include 4 bite-sized deliveries ready for implementation:
Week 1 - Video Master Class (Growth strategies and switching relationships to referrals and revenue, delivered by Itzik or with a global expert.)

Week 2 - PDF How-to Practical Guide (A step-by-step framework on how to accomplish one foundational aspect of building a successful business.)

Week 3 - Your Next Referral - (Itzik pulls back the curtain each month and shows you exactly what he does to get the next successful referral.)

Week 4 - Mastermind and Live Q&A (You'll get an all-access pass to Itzik and other prominent experts so you can get the answers you need to keep making progress.)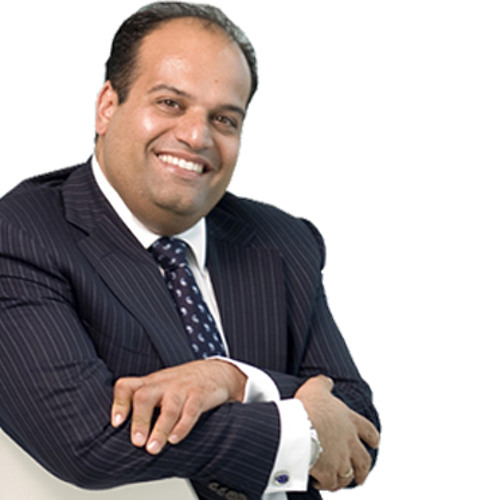 About Itzik Amiel
Itzik Amiel is considered the global leading authority on Business Development, Business Networking, Personal Branding & client engagement strategies. He is a sought-after speaker, trainer, and business mentor. Itzik is the author of "The Attention Switch" & Founder & CEO of THE SWITCH®, which helps professionals switch Relationships to Referral & Results, engage with their clients and grow their company. Itzik's keynote presentations, training, and workshops combine interaction with knowledge and unique how-to's. Itzik is a regular keynote speaker at business events & conferences globally in more than 68 countries worldwide. He has shared the stage with world's premier thought-leaders including Dalai Lama, sir Richard Branson, Bob Geldof, Steve Wozniajk (co-founder of Apple), Darren Hardey, Mark Victor Hansen, Marianna Williamson, Chris Gardner, Robert Kiyosaki, Nick Vujicic, Bob Geldhof, Tom Hopkins etc.
For more about Itzik, please visit:
Twitter: @amielitzik
LinkedIn: www.linkedin.com/in/itzikamiel
Website: itzikamiel.com |
Venue

This workshop will be in StartDock's newest coworking venue on the Keizersgracht. In this old German Bank building in the heart of Amsterdam, everything is luxurious. Walk on the marble floors, touch the golden walls, and stare at the shiny chandeliers.

StartDock
Keizersgracht 482
1017 EG Amsterdam

Breakfast Buffet

A lovely mix of breakfast items will be served including plenty of coffee, tea and juice. Should you have any specific dietary needs (or any preferences), please let us know and we will make sure to accommodate!

Tickets

We offer this unique workshop at €149 per person (excluding BTW)
Join us for this workshop and learn new skills to take your business to the next level!
Kind Regards,
Datum en tijd
Locatie
StartDock (Keizersgracht)
Keizersgracht 482
1017 EG Amsterdam
Netherlands
Restitutiebeleid
Restituties tot 7 dagen voor evenement
Organisator van Workshop How to Become THE Authority in Your Field w/ Steps to Stand Out.
Amsterdam Business Breakfast is a monthly, English-spoken, community-driven business development platform for entrepreneurs with presentations, workshops, and unique content provided by experts.


Our events are a means to connect local entrepreneurs, be inspired by unique guest speakers, and to grow your network. These events take place in the morning so they don't break up your day or take up too much of your personal time.
 
Each month's presentations take place in the beautiful classic Amsterdam building of StartDock on Keizergracht from 8.30-10.30 AM. All morning workshops start at 9.00 AM.


Since March 2020 we also offer online events via Zoom. To register for our online events, visit our Amsterdam Business Breakfast Eventbrite profile: 
https://bit.ly/2YVqTd3. 


Business Breakfasts Online
The Business Breakfasts Online Community is an extension of its offline events and facilitates more networking, community building and learning. It is on every device – native iOS, Android, and web – where community members can find all events (offline and online), discussion forums, member profiles and chat functions, and to our Premium Membership.
Our Premium Membership is an add-on to the Business Breakfasts Online Community and offers exclusive access to monthly unique content (like mini lessons) from the Business Breakfasts Experts. This content ranges from Marketing to Business Strategy and more. You also gain access to exclusive content including ongoing Q&A and "Leads & Needs" forums, all presentations and networking events free, up to 50% discounts on workshops, Masterminds, collaboration events, and past event recordings. 


You're invited to try our Premium Membership for two weeks whenever you like! Please visit https://bit.ly/2L7uCh0. You will need to register your name and email address first and you can de-register whenever you like, no strings attached! 


If you have any questions about Business Breakfasts, please contact Lara at Lara@larawilkens.com.
To receive our newsletter, visit www.businessbreakfasts.nl (full website coming soon!) and select your preferred location. To see all previous and upcoming events, please visit: www.larawilkens.com/business-breakfasts. 


Looking forward to meeting you! 


Lara Wilkens - Founder of Business Breakfasts