Dit evenement is afgelopen.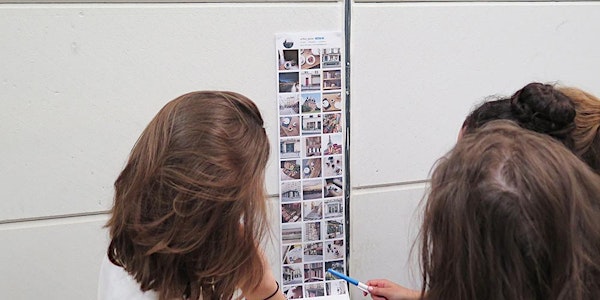 Workshop: Instagram distillation
Waar en wanneer
Datum en tijd
do. 21 sep. 2017 16:30 - 18:30 CEST
Locatie
Het Nieuwe Instituut Museumpark 25 3015 Rotterdam Netherlands
Beschrijving
This Instagram workshop by Floriane Misslin will explore selected data and uncover the motives lying behind aesthetic protocols and other methods of representations.
Instagram profiles are idealized selves, precisely initiated and shaped by its author. Beyond the vast data of enhanced and manipulated images stands the visualization of the most intimate desires of one, its community, and society at large. The intimate interaction between the self and its image reflects in a mechanism of collective identification, hence the feed blends into a uniform visual language. Image distillation clears out the homogeneity and extracts the common essence from the flows of Instagram particles. Within a couple of hours selected data will be filtered and dissected to uncover the motives lying behind aesthetic protocols and other methods of representations.
Floriane Misslin
Following an education in fashion design, Floriane Misslin attended the Design Academy Eindhoven to develop her own practice. She explores identity matters through the social theory lens by binding empirical research and visual strategies. Starting a master of Visual Sociology in Goldsmiths University of London in Fall 2017, she expands her studies on the body's portrayal in media and distillation of the language of images.
Design Dialogues:

Instagram and The Paradox of Photogenic Practice

This Thursday Night Live! Design Dialogue brings together a group of practitioners whose practices engage creatively or critically with Instagram. With Steyn Bergs, Florianne Misslin and Alessandro Bava.
Over de organisator
Nieuwe Instituut is het nationale museum voor architectuur, design en digitale cultuur. Nieuwe Instituut houdt zich bezig met de grote ontwikkelingen in de maatschappij, zoals de krapte op de woningmarkt, de energietransitie, de opkomst van kunstmatige intelligentie, mobiliteit of het gebruik van de publieke ruimte. Ontwerpers, waaronder architecten en digitale makers, kunnen aan die ontwikkelingen een belangrijke bijdrage leveren. Nieuwe Instituut toont het werk van ontwerpers, brengt mensen met elkaar in contact, verzamelt, ontwikkelt en deelt kennis.