Workshop Let Creativity Take Your Business Further with David Chislett
Evenementdetails
Locatie
StartDock (Keizersgracht)
Keizersgracht 482
1017 EG Amsterdam
Netherlands
Restitutiebeleid
Restituties tot 7 dagen voor evenement
Beschrijving van het evenement
Beschrijving
An Amsterdam Business Breakfast Workshop with David Chislett
Let Creativity Take Your Business Further!
Creativity is at the root of solving problems, planning scenarios, connecting with purpose and formulating USPs. It can fuel big ideas, challenge old ways of thinking and open doors to new business opportunities.
This workshop is a deep dive and hands-on session where you will discover how to master your own creativity and deploy it as a tool in your business as you grow… and how it can help you sustain a position of influence and disruption in a fast-changing business landscape.
David has 25 years of creative work experience, 50 years of psychological research, 20 years of neuroscience, which is all bundled up into plain, easy to understand and understand by simple exercises and tasks.
Who This Workshop is For
This workshop is relevant for both founders of startups ready to scale and scale-ups looking for new insights and to discover or rediscover their unique creativity. Expect a mix of participants from different countries and professions which makes for great group dynamics.
You will leave with:
In this highly interactive workshop you will experience various creative tools to help you stay ahead of the competition, be innovative, and inspire creativity. You will have experienced creative thinking skills which will empower you to set their business up in a way that encourages the free flow of ideas, avoiding stagnation, and exploiting the benefits of the diversity of thought/inputs. Specifically we will cover:
Thinking skills
Creative Communities
Continuous innovation
Agenda:
09.00-09.30: Welcome, bagels bites, etc.
09.30-10.40: Introduction to creative thinking skills
10.30-11.00: Empowering Innovation
11.00-11.15: Coffee & Cake break
11.15-11.45: Your Business and Creative communities
11.45- 12.30: Continuous Innovation
12.30- 13.00: Making it Real
Bonus!
As attendee of this event, you will receive 25% off any extra training with David Chislett before February 28th!
You'll also have a discount to David's unique book and audio CD for free!
About David Chislett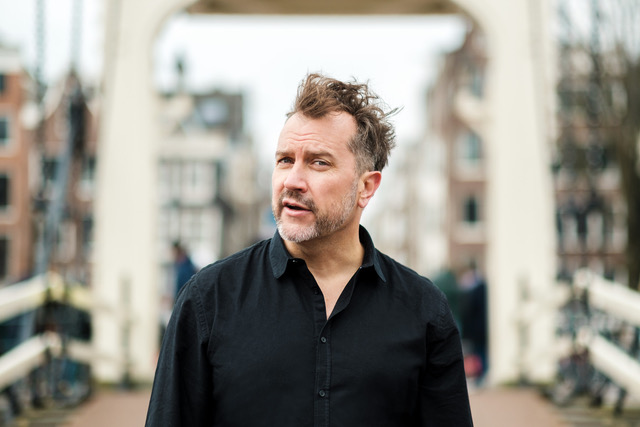 David is a trainer, entrepreneur, poet, and songwriter, who draws on his experiences in the creative industry, as well as cutting-edge research from the worlds of neuroscience and psychology, to shed light on the 'mysterious' skill known as' creativity '.
His approach is of course creative, yet also practical and systematic, with a good dose of humour thrown in to boot. You'll get simple tools and methods to use in both your personal and professional lives.
For more information about David Chislett and his Creativity Trainings, please visit his website here.
About Amsterdam Business Breakfast Workshops
Amsterdam Business Breakfast Workshops are an extension of Amsterdam Business Breakfasts' monthly English-spoken networking events which connect, inspire and educate local entrepreneurs and business owners.

These sessions are deep dive sessions meant for established entrepreneurs and growing startups and looking to apply new skills to take their business to the next level.
Venue
This workshop will be in StartDock's newest coworking venue on the Keizersgracht. In this old German Bank building, in the heart of Amsterdam, everything is luxurious. Walk on the marble floors, touch de golden walls, and stare at the shiny chandeliers.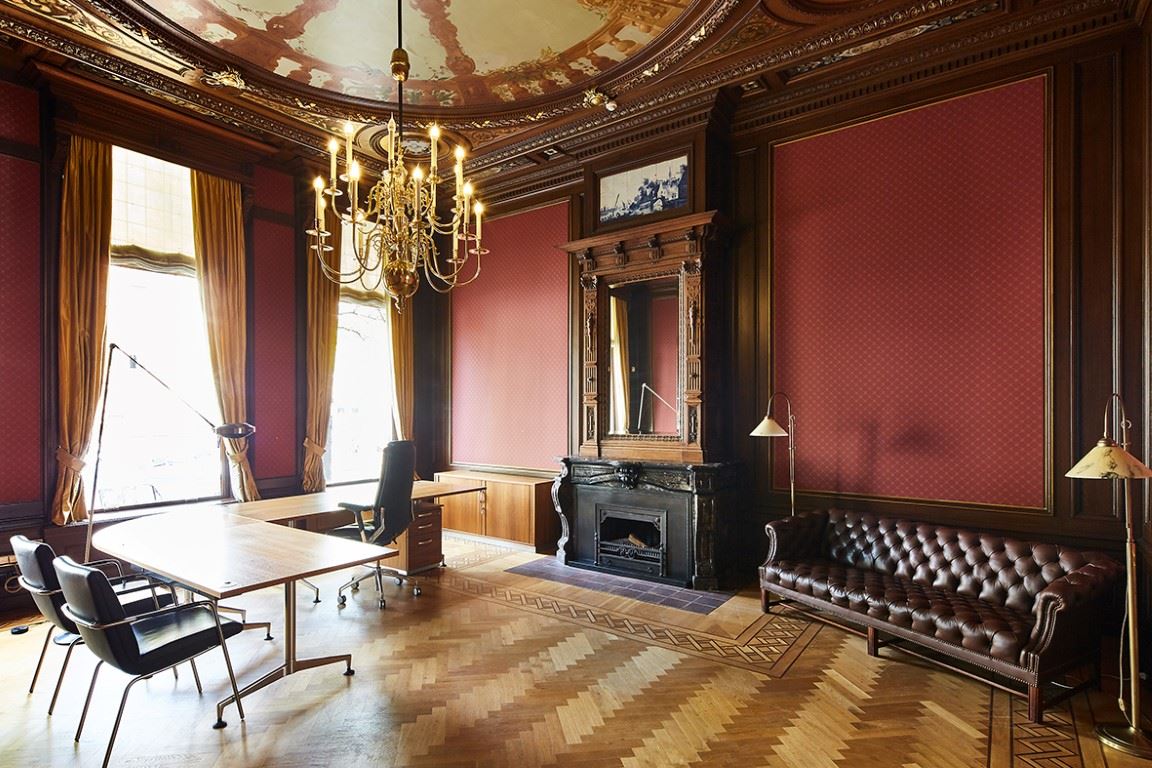 Keizersgracht 482
Christopher Columbus room
1017 EG Amsterdam
Tickets
We offer this unique workshop at €149 per person. Join David Chislett to master creativity to grow your business!
HOMEMADE BAGELS & CREAM CHEESE!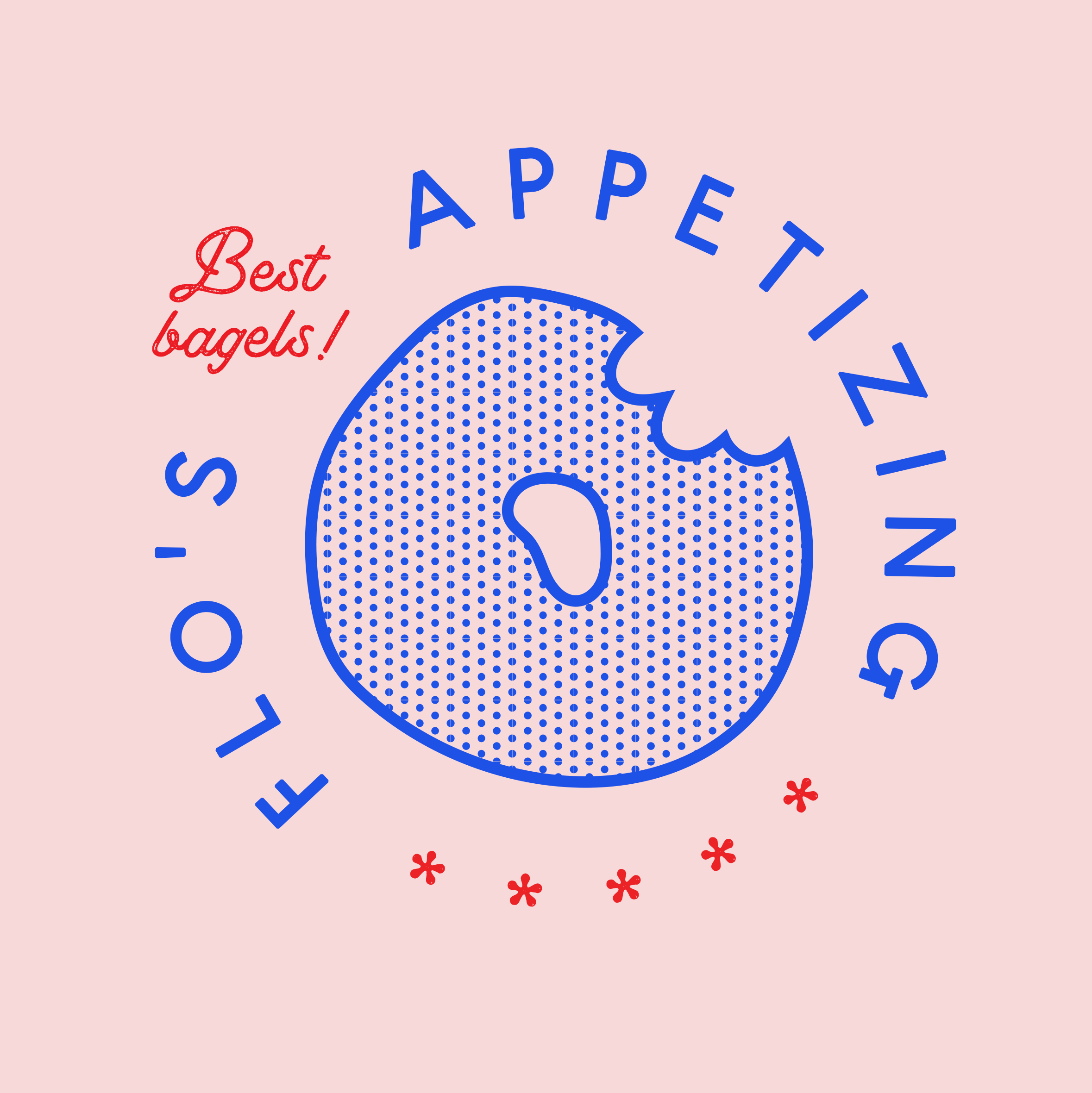 We're also excited to announce that Flo's Appetizing will be sponsoring the breakfast of champions: homemade bagels and cream cheese!
Additional items will also be served with plenty of coffee, tea and juice. Should you have any specific dietary needs (or any preferences), please let us know and we will make sure to accomodate!
Join us for this workshop and learn new skills to take your business to the next level! We also suggest you to ask great questions.
Kind regards,
Datum en tijd
Locatie
StartDock (Keizersgracht)
Keizersgracht 482
1017 EG Amsterdam
Netherlands
Restitutiebeleid
Restituties tot 7 dagen voor evenement
Organisator van Workshop Let Creativity Take Your Business Further with David Chislett
Amsterdam Business Breakfast is a monthly, English-spoken, community-driven business development platform for entrepreneurs with presentations, workshops, and unique content provided by experts.


Our events are a means to connect local entrepreneurs, be inspired by unique guest speakers, and to grow your network. These events take place in the morning so they don't break up your day or take up too much of your personal time.
 
Each month's presentations take place in the beautiful classic Amsterdam building of StartDock on Keizergracht from 8.30-10.30 AM. All morning workshops start at 9.00 AM.


Since March 2020 we also offer online events via Zoom. To register for our online events, visit our Amsterdam Business Breakfast Eventbrite profile: 
https://bit.ly/2YVqTd3. 


Business Breakfasts Online
The Business Breakfasts Online Community is an extension of its offline events and facilitates more networking, community building and learning. It is on every device – native iOS, Android, and web – where community members can find all events (offline and online), discussion forums, member profiles and chat functions, and to our Premium Membership.
Our Premium Membership is an add-on to the Business Breakfasts Online Community and offers exclusive access to monthly unique content (like mini lessons) from the Business Breakfasts Experts. This content ranges from Marketing to Business Strategy and more. You also gain access to exclusive content including ongoing Q&A and "Leads & Needs" forums, all presentations and networking events free, up to 50% discounts on workshops, Masterminds, collaboration events, and past event recordings. 


You're invited to try our Premium Membership for two weeks whenever you like! Please visit https://bit.ly/2L7uCh0. You will need to register your name and email address first and you can de-register whenever you like, no strings attached! 


If you have any questions about Business Breakfasts, please contact Lara at Lara@larawilkens.com.
To receive our newsletter, visit www.businessbreakfasts.nl (full website coming soon!) and select your preferred location. To see all previous and upcoming events, please visit: www.larawilkens.com/business-breakfasts. 


Looking forward to meeting you! 


Lara Wilkens - Founder of Business Breakfasts