Dit evenement is afgelopen.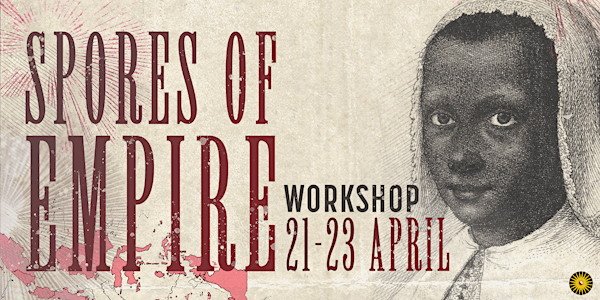 Meerdere data
Workshop Spores of Empire
Spores of empire: Exploring the colonial foundations of Dutch society and culture Workshop Utrecht University 21-23 April 2021 Link TBA
Door Remco Raben en Matthijs Kuipers
Datum en tijd
wo. 21 apr. 2021 04:30 - vr. 23 apr. 2021 03:30 PDT
Over dit evenement
* Please note that you will receive a link to the event in your inbox prior to the event*
Spores of empire: Exploring the colonial foundations of Dutch society and culture
The workshop investigates the formative effects of colonialism on Dutch society and culture. In her White innocence (2016), Dutch anthropologist Gloria Wekker elaborated on the concept of a colonial 'cultural archive', pointing at the colonial roots of present-day racism. This raises the question how imperial experiences have taken root in and shaped mainstream culture. Wekker's work challenges historians to further explore the genealogies, dynamics and formation of this cultural archive. This workshop 're-centres' colonialism and conceptualizes cultures of colonialism as an integral part of Dutch (and European) culture. They will explore the depth and width of both first-hand and second-hand imperial experiences and how they became integrated in the imaginings of self and the world and the cultural practices of the Dutch.
Keynote speaker: Gloria Wekker
Speakers: Sarah Adams, Iris Busschers, Caroline Drieënhuizen, Karwan Fatah-Black, Miel Groten, Nancy Jouwe, Matthijs Kuipers, Manjusha Kuruppath, Peter Malcontent, Elise van Nederveen Meerkerk, Saskia Pieterse, Remco Raben, Bernhard Schär, Stephen Snelders, Thijs Weststeijn
The workshop is an initiative of Matthijs Kuipers and Remco Raben (UU) and is co-financed by the Decolonisation Group UU
Workshop:
Wednesday 21 April 2021, 13:30-17:00
Thursday 22 April 2021, 9:00-12:30 and 13:30-17:00
Friday 23 April 9:00-12:30
Special event on Friday evening 23 April 2021:
LECTURE Gloria Wekker, Tivoli Vredenburg, Utrecht (20:00-20:15)
In haar lezing zal emeritus hoogleraar Gloria Wekker, vijf jaar na het verschijnen van de eerste druk van haar invloedrijke boek Witte Onschuld, reflecteren op de stand van zaken in het Nederlandse raciale discours. De wereld is het afgelopen jaar geconfronteerd met vier soorten crises: een ecologische, economische, pandemische crisis en een crisis van het 'raciale contract'. Wat kunnen deze crises ons vertellen over Witte Onschuld? En hoe kunnen we als samenleving, na de grootschalige Black Lives Matter-protesten deze zomer, het raciale contract opnieuw samen vormgeven?