Dit evenement is afgelopen.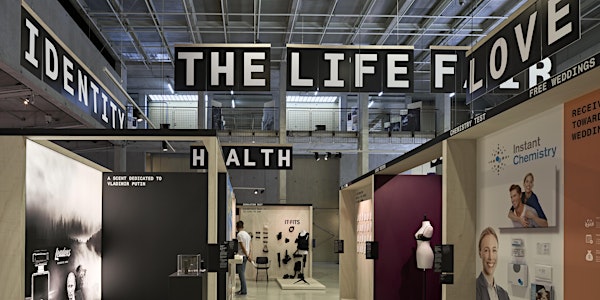 Thursday Night: The Body is a Battlefield
Waar en wanneer
Locatie
Het Nieuwe Instituut 25 Museumpark 3015 CB Rotterdam Netherlands
Kaart en routebeschrijving
Beschrijving
Our body is both our strength and our weakness. It is the thing with which we express and live our notion of 'self', but also what confines us: the body is the instrument through which society, politics and the state define us and impose identity. With, among others, Jos de Mul, professor in Philosophical Anthropology at the Erasmus University, designer Simone C. Niquille and artist Philippine Hoegen.
'How are digital information technologies transforming personal and cultural identity?'
Jos de Mul
'Online data can produce a set of identifications that are more 'you' than the real 'you'.
Simone C. Niquille
Within the context of the exhibition The Life Fair. New Body Products this evening will explore with several experts how we can claim the right to define our (changing) selves and how cultural, technological and legislative frameworks can both limit or permit this. The discussion between philosopher Jos de Mul and designer Simone C. Niquille will be moderated by Philippine Hoegen.
Language: English
More information
Facebookevent
Thursday Night Dinner
Join us for a special dinner with the speakers at 18.30 hours, before the Thursday Night event. Prepared with fresh, organic products, dinner is served in Het Nieuwe Café and costs €17.50, including drinks. Make sure you reserve a seat at least a day in advance.
Photo: The Life Fair by Kévin Bray